Meetings: 7:00pm - 9:00pm - 2nd Wednesday each month (No meetings in Dec.)
Networking ~ 6:30 - 7:00pm and after the speaker (as time permits).
"Confidential Special Help Meeting" 3rd Wednesday each month - for paid members only where everyone signs a non-disclosure agreement and attendees can discuss their product/concept openly and receive one-on-one help and advice on the next steps of pursuing their idea, concept or design.



NOTICE - The On-Site Face-To-Face Meetings held on the 2nd and 3rd Wednesdays remain closed due to the ongoing Coronavirus situation. However, we are proud to announce this remote live Zoom presentation which you can attend from the comfort of your home. We are also providing New and Renewing Members with enhanced benefits and access to meetings for the remainder of 2020 through 2021, and the ability to join or renew memberships online with a debit or credit card.


You Can Now Join Or Renew Your HIA Membership Online
with a Debit or Credit Card!


Due to the Coronavirus situation and social distancing and facemask restrictions of our Bayland Community Center meeting facility, we are now providing Members with enhanced benefits and access for the remainder of

2020 through 2021 for only $50. Benefits now include: -

Free access to all On-site and Online Open-door Meetings.

-

Free access to videos of past On-site Open-door Meeting speaker presentations.

-

Free access to On-site and Online "Confidential Special Help Meetings" where everyone signs a non-disclosure agreement and attendees can discuss their product/concept openly and receive one- on-one help and advice.

Click Here To Pay/Renew Membership 2020-2021
(Note: Link may not work with Internet Explorer - if so, use a different browser)


If you prefer pay by check, print a mail-in Membership Form

Click Here

. Fill it out and and Mail it in. For questions regarding your membership status contact

kevinroddy87@gmail.com
Scheduled Speakers and Events
Houston Inventors Association Remote Zoom Meeting With
Stephen Key On Wednesday, October 7, 7:30 - 9 pm Central Time



"How inventors can increase their odds for licensing success"

STEPHEN KEY

, Cofounder of

InventRight

, a coaching program he cofounded in 1999 that has helped many people license their product ideas and Cofounder of

Inventors Groups of America (IGA)

, will give you some practical advice and strategies that you can implement that may increase your odds of licensing success. Stephen will cover topics such as: why licensing is the best route for most invention ideas, how to take action, finding inventor-friendly companies, how to make your campaign look polished, how to promote your invention, and much more.

Don't miss this one!
Click this link at 7:30 PM to Join the Zoom Meeting:
https://us02web.zoom.us/j/89714327500?pwd=V0lZUEptSGFEeU4wN2U3a0tBVm51Zz09
Meeting ID: 897 1432 7500........Passcode: 062730
OR
Use this number if you want to connect via phone: +16699006833,,89714327500#,,,,,,0#,,062730# US (San Jose)
UNITED INVENTORS ASSOCIATION (UIA) WEEKLY LIVE VIDEO PRESENTATIONS
During the lock down, when most of us were at home, the UIA presented a ten (10) week series of one-hour webinars on their new UIA You Tube TV Channel Live. The host and featured guests were either UIA Board Members, Ambassadors or Team Members. Click the following link for a schedule of weekly topics and speakers and a link to the UIA You Tube TV Channel.
UIAUSA Inventor Education Series If you didn't watch live they are posted on their UIA website www.uiausa.org
for future reference.
Videos of Our Past Meetings
We are making videos of our past speakers presentations available upon request for free via email to paid members only, so even if you live too far away to attend our monthly meetings you can benefit by becoming a member. To become a member, download a
Membership Form
, fill it out, and mail it in. Then contact
kevinroddy87@gmail.com
and request a video. You will also be added to our email list to receive monthly announcements regarding upcoming meetings and topics.
HIA Featured In KPRC Click2 Houston TV News Segment
Here is a link to a recent news clip shown on KPRC Click 2 Houston,
featuring our own Mark Peterson.
Benefits of Attending Meetings
Our motto, "Inventors Helping Inventors", expresses some of the benefits of membership and attending monthly meetings. We provide speakers having first-hand knowledge of the difficulties in getting from raw idea to marketable product that offer their success stories, and share tips on marketing your invention, and speakers that provide valuable information in technical areas, such as: protecting your idea, patent fundamentals, building prototypes, injection molding, manufacturing vs licensing, etc. At our meetings, we often connect inventors having a problem with other members who may be able to help to solve it. We take pride in being a trusted resource, and do our best to protect inventors from invention marketing/development scams.
HIA Facebook Group Page
Have you visited our Facebook Group Page? The purpose of the Group Page is to provide an interactive forum or message board where members can comment on speakers, meetings, ask questions, make suggestions, provide feedback, receive help, etc. Bill Kopitzke is the main administrator. The "
Group
" page is different from a regular Facebook "
Page
", in that you can't get there by "liking" or being a "friend"; you have to "
Join
" the group to participate. Group members must be approved or added by other members.
To "Join" the group
, if you are logged in on facebook, you can click the Facebook logo in the left-hand column. If you are not logged in or if you are NOT already a member of the Facebook Group,
click here for instructions on how to join
.
Other Local Groups That May Be Of Interest To Inventors
---
HIA Featured In Patent Office Publication
The HIA was featured in an article titled
"Houston Inventors Association Helps Members Bring Inventions to Reality"
, written by John Calvert, head of the U.S. Patent and Trademark Office Inventors Assistance Program following his visit to Houston in August, 2010. The article was published online in the
"Inventors Eye"
-a bi-monthly newsletter for the independent inventor community that covers topics of interest to independent inventors; and stories about people who have become successful inventors. It also includes tips on working with the USPTO; information on events, organizations and meetings of interest to the inventor community.
HIA Featured In KHOU TV News Segment
Way back in 2001, the HIA was featured in a TV news segment where they discussed our organzation and warned against inventors being scammed by so-called "Invention Development Companies".
Click here to see KHOU TV video segment
| | | | |
| --- | --- | --- | --- |
| The Magazine For Inventors | | | |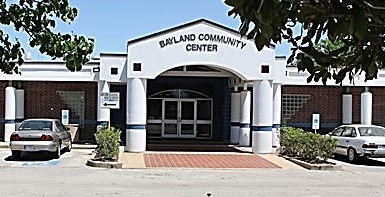 Meetings are held in Bellaire at:
Bayland Community Center
6400 Bissonnet St., Houston, TX 77074
(Inside Bayland Park)
(1 Blk west of Hillcroft)
Click Google Map For Directions



Copyright 1998-2020 HIA. All rights reserved.
Send comments to: